You can choose private or group lessons on banjo, ukulele or didgeridoo in Mr. Sedgwick's unique and cozy studio; or you may wish to organize a class in your school or business. All levels are welcome, from rank beginner to advanced intermediate.
Mr. Sedgwick is an inspiring performer for children and adults--birthday parties, celebrations, corporate and fundraising events and house concerts.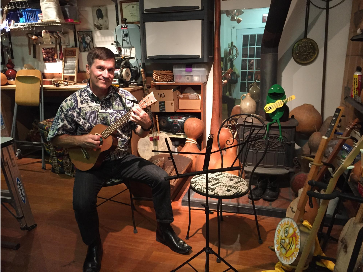 The only thing that's missing is you!
Private and Group Lessons
Concerts for Adults and Children